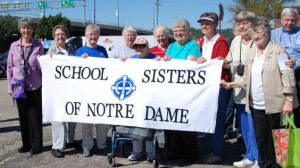 December of 2010 was a special month for the School Sisters of Notre Dame, an order of Roman Catholic nuns. It was special because they received $220,000 when they completed a Honus Wagner baseball card sale that had previously fallen apart.
It's a story with a happy ending for both the nuns and the buyer. Let me share a bit of the story with you.
What's the Fuss about Honus Wagner?
You are probably asking who Honus Wagner is and why this is of any importance on a baseball collectibles site.
Honus was a shortstop who played in the National League from 1897 through 1917. The first three years he played for the Louisville Colonels and then he played for the Pittsburgh Pirates for the next 18 years.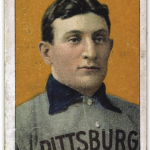 Between 1909 and 1911, Honus' image was portrayed on a baseball card produced by the American Tobacco Company. Apparently Honus wanted to project a good image for young fans, so he did not like having his picture on a tobacco-related trading card. As a result, only a limited number of his cards were produced.
Only about 60 of these cards are known to exist. Due to this small number the value of each card is very high. In fact, what has come to be called the T206 series Honus Wagner card has become the most valuable individual baseball trading card ever.
How much is a Honus Wagner baseball card worth, you may ask? In 2007, a card in near-perfect condition sold for $2.8 million, the most ever paid for a baseball trading card.
How the Nuns Got the Card
In February of 2010, an 85-year old man with no immediate family died of cancer. Because he loved the church and the nuns, he bequeathed his $1 million plus estate to their order. Among his belongings was the trading card, well protected inside a safe deposit box.
A typewritten note was attached to the card. According to a New York Times article, the note said, "Although damaged, the value of this baseball card should increase exponentially throughout the 21st century!"
One of the nuns searched the internet to determine the card's value. When she discovered how much some of the baseball cards were worth, she carefully stuck it back in the safe deposit box.
Going to Auction
The nuns sent the card to Sportscard Guaranty to have it authenticated and graded. Since the card had been trimmed down and creased, its value was significantly reduced.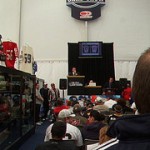 Even so, it was still very valuable, so the nuns worked with Heritage Auction Galleries in Dallas, Texas to sell it. Heritage expected it to sell for around $150,000, however, once the story got out, the card began to increase in value.
The individual who won the card at the November auction bid $262,000, which included a $42,000 commission. Unfortunately, he decided to back out and did not pay. So, the card remained with the nuns for the time being and Heritage began to search for a buyer.
The End of the Story
Dr. Nicholas DePace, 57, is a Philadelphia area cardiologist who has practiced cardiology since 1983. He is an active publisher in his field and has co-authored a book entitled The Heart Repair Manual.
DePace began collecting sports memorabilia in the early 1980s after watching a home run derby contest between Yankee greats Mickey Mantle and Roger Maris.
When Heritage Auctions called, he stepped up and purchased the card at the asking price of $220,000. Heritage then approached him, suggesting he resell it for a quick profit. Dr. DePace, who is Catholic, refused to do so because he did not want the nuns to be without their Christmas gift.
The DePace Collection
Dr. DePace's collection totals about 5,000 items and is valued at approximately $30 million. It includes game jerseys worn by Ty Cobb and Babe Ruth, as well as the marriage certificate of Marilyn Monroe and Joe DiMaggio.
It now also includes a T206 Honus Wagner baseball card!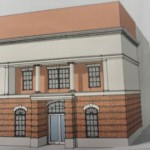 Several years ago, Dr. DePace purchased a building in Collingswood, N.J. with plans to develop a museum to house his sports memorabilia. His plan was recently approved and work is underway with hopes of opening the museum in January 2015.
Sharing his good fortune with others has been important to DePace. One expectation for the museum is that it will host school visits, hopefully up to 80 children daily on weekdays, so that children will have an opportunity to see the memorabilia up close.
The following video shares a bit of the story of Dr. DePace's collection:
Doing Good to Others through Collecting
Though one might expect that memorabilia collectors are self-centered and eccentric, it's not always the case. This feel-good story reveals how one collector provided great benefit to a non-profit organization while obtaining a highly-prized collectible item.
I invite your thoughts and reactions to this story. Please use the comment box below to comment.
Also, feel free to share this story on your social sites. Just click on the appropriate social button found at the beginning of this post.
Select an icon to share with others