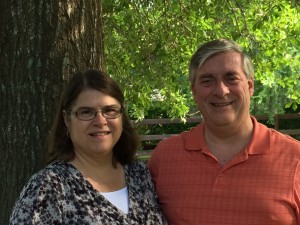 Welcome to my baseball collectibles and memorabilia website. I'm Allyn. I have been a huge baseball fan my whole life.
Like many little boys, I dreamed of being a great baseball player when I grew up. Unfortunately, my physical abilities didn't quite match up with my dreams, so I became (as most do) a great fan of my favorite team.
Why This Site?
So why would I start this website for baseball souvenirs and memorabilia?
Well, for many years I collected baseball cards. I had quite a few of them. Contrary to what Billy Chapel (played by Kevin Costner) said in the movie For Love of the Game, I didn't buy them for the gum. I wanted to see the players and their statistics on the back of the cards!
But, I didn't know that if I kept them in good shape they might be valuable some day, so I played with them and generally abused them, just as many of the other kids did back then.
In today's world, there are places all over the internet where you can go to purchase baseball cards. I can go back and buy the cards I used to own, the ones I got by buying a five-cent package of cards (with gum). Things sure have changed!
One of My Interesting Collectibles
Have you ever seen the game called Strat-O-Matic? I purchased this game back in the 70s and I still have it! This game, based on player profile statistics from a given year, was played using dice. You could buy sets of player cards and have every player from every team.
It was, in some ways, a forerunner of today's fantasy baseball. People formed leagues, held a draft, and then played against each other for some predetermined number of games to see who would win the title. Some of the leagues charged a fee and the handed out prize money for winning. Other leagues, like the one I played in, were just for fun and had no entrance fee.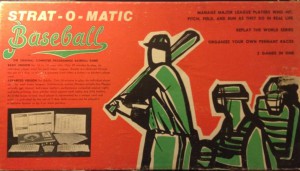 So What?
It seems like so many of the cards and items I once owned have become collector's items – Stan Musial, Mickey Mantle, Al Kaline, and so many others. Can you relate?
There are so many baseball items that are considered to be collectibles or memorabilia today. That's the reason why I built this website!
I want to share with you some of the interesting and/or unique types of items that can be purchased, either to satisfy your own desires to remember what baseball means to you or to give as a gift to another baseball fan.
I would also enjoy hearing from you. Is there something you would like me to investigate, to include on my site? Send a comment or idea about my site to allyn@coolbaseballmemorabilia.com. I would be happy to try to answer your questions or find something for you.
Thanks for stopping in and taking a look around!
Cheers,
Allyn
Founder of Baseball Collectibles and Memorabilia
coolbaseballmemorabilia.com