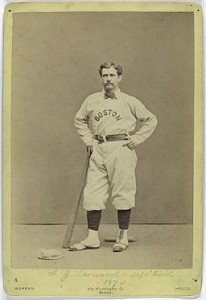 You never know about old baseball cards! One woman wanted to find out how much her Boston Red Stockings cards were worth. So, this past August she brought her family treasure to a taping of the Antiques Roadshow program in New York City.
The heirloom, passed down from her great-great-great grandmother, included 12 baseball cards, one picture, a letter, and an 1872 Red Stockings season pass.
So why do we care about the Boston Red Stockings? Who were they anyway? Let's go back in history a little bit.
Continue reading Boston Red Stockings Cards – What's Their Value? →