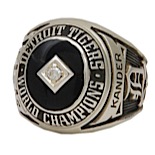 How can you go about purchasing baseball collectibles and memorabilia? One idea is to find the best sports memorabilia auction sites online and look over what they have out for bid in current and upcoming auctions.
In this article I'll discuss several of the larger, more established online auction sites that regularly sell baseball collectibles and memorabilia.
Locating Auction Sites
One relatively simple way to find a number of auction sites is to refer to the auction schedule found here:  Auction Report. This website features more than 30 auction houses focused on baseball cards, collectibles, and/or memorabilia.
The current auction schedule is viewable at the upper right of the home page. A more detailed schedule may be viewed by selecting Auctions and then Schedule.
A quick glance tells you that there are numerous auction sites to choose from. Some, like Beckett, Heritage, Leylands, SCP, and Steiner Sports, may be names you have heard before. Others, such as Grey Flannel, Paragon, Pristine, and Worthridge, may be brand new. The complete list of auction houses is found by scrolling down the right side of the screen.
There are at least two major auction sites that are not covered by Auction Report. MLB.com operates a bit differently than many other sports auction sites. And, lest we forget, there is eBay, perhaps the most well-known auction site of all.
Let's sample a few of these sports auction houses:
Beckett Auction Services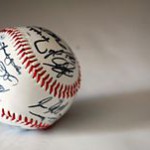 Beckett's Winter Auction runs through December 28. This auction focuses primarily on autographed collectibles, such as baseballs, photos, and cards, with some game-used memorabilia.
They represent "30 years as a leader in the collectibles industry," according to the About Us page on the Beckett webpage. This group specializes in sports cards, autographs, and memorabilia.
Clean Sweep Auctions
Differentiating themselves from most other baseball auction sites, Clean Sweep has an online store that enhances their business site. The online store includes almost 1000 autographed items and close to 6000 baseball cards for sale.
For that reason, Clean Sweep states that they are the "largest combination auctioneer and seller of vintage sports cards, autographs, and memorabilia in the world."
At this point in time, Clean Sweep has completed all of their auctions for 2014. They will be right at it again in 2015 with their first auction of the year closing at the end of January. This auction will feature one of Pete Rose's game-used gloves, a number of high-end, autographed Babe Ruth items, and numerous top-quality baseball cards.
Heritage Auctions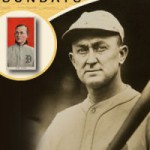 Weekly internet sports collectibles auctions, ending on Sunday, are the key feature at Heritage. The upcoming next four auctions are currently open for bidding. You will find easy access to the items in each auction on the Heritage website.
There appears to be a huge emphasis on the sale of baseball trading cards at reasonable prices. This fits with the tag line found on their site that says, "The World's Largest Collectibles Auctioneer."
Lelands
The About Us page on Lelands website claims that the group "is the largest and most respected Sports Auction House in the world." Their auctioned volume of vintage memorabilia and sports cards has totaled more than $40 million over the past five years.
Lelands currently has an auction taking place with bidding running until January 16, 2015. Memorabilia and collectible items include Shoeless Joe Jackson's personal scrapbook, Ted Williams' 1955 All-Star Game worn hat, along with a multitude of other baseball items.
MLB.com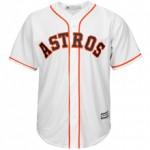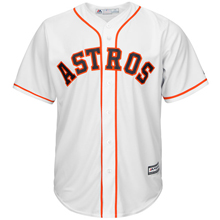 The auctions that take place on the MLB site are different than other auction sites. On this site you can access team-specific auctions that sell various team-themed collectible items, each item according to its own schedule. Prices for a good number of these items fall into the $75-300 range.
You will find the team auction site list here. All items available through these auction sites are authenticated through MLB's official authentication process.
eBay
Not much need be said about eBay. Along with their normal individual-item bidding process, the eBay sports memorabilia site will also lead you to certain live auctions and collectibles special events.
When you buy on eBay, be careful to check for authentication of any autographed memorabilia. EBay is working diligently to weed out fakes and frauds but it's a wide-open bidding site, so be careful.
What is Your Interest?
As noted above, there are many other free auction sites that feature baseball material. Eleven of the auction sites listed on Auction Report deal only with baseball cards (Baggers Auctions, Just Collect, Love of the Game, Mile High Card Company, and PWCC Auctions are some of them).
Inside the Park Collectibles auctions only collectibles and RMY Auctions focuses on sports photography.
So, which of these are the best sports memorabilia auction sites? It really depends on what you are looking for.
Hopefully, this article has given you some insight into the world of auction houses. If you are thinking of buying baseball collectibles or memorabilia, investigate a bit. Look through the auctions, search eBay, do your homework. Then, when you buy, enjoy the prize.
If you found this information to be helpful or it has peaked your interest, leave a comment below. I would love to hear from you.
Select an icon to share with others