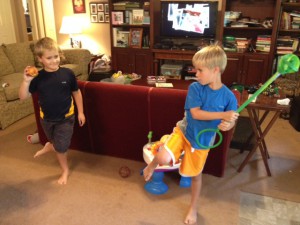 There have been many cool baseball games, in various styles, created over the years. In this article I present an overview of several different styles of baseball games that exist today.
When you think about it, baseball concepts are really quite simple. Essentially, if you can swing something and propel another object, you can turn it into a game of baseball.
The simplicity of these concepts has caused a great deal of creativity to be focused on developing games that emulate baseball in some way. In fact, in some games you don't even swing or hit anything, you just pretend that you did.
Continue reading Cool Baseball Games: Different Strokes for Different Folks →