Buy One and Get Another at 50% Off
It's the Cyber Monday and following Tuesday specials at MLB.com! This offer also includes free shipping.
Tons of collectibles – Great for holiday gift ideas
OYO Sports Mini-Figures (Legos compatible), Bobbleheads, Arts/Prints/Photos, Balls, Bats, Baseball Cards, Novelties, Plaques
Autographed and Game-Used Equipment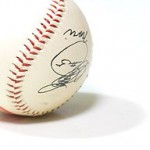 All memorabilia is authenticated by Major League Baseball
Jerseys, Caps, and Fan Gear
For everyone in the family!
Books & DVDs
All this and more at MLB.com. Click on the link below to shop:
Buy One Get One 50% Off Sitewide + Free Shipping. Valid 12/1 & 12/2 Only
Select an icon to share with others