For all of its questions and issues, baseball remains a great show because it breaks down into so many tantalizing, easily understood confrontations. You have pitcher vs. batter, fielder vs. ball, slugger vs. slump, teams vs. expectations or even curses. The playoffs always magnify these duels.
(Tim Wendel, USA Today, Editorial/Opinion, 10/20/04)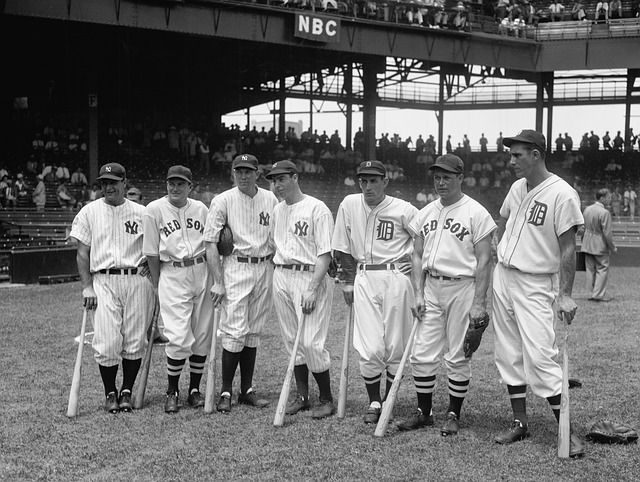 Baseball – America's pastime, is played in many countries around the world. In fact, 28% of players on major league team starting rosters at the beginning of 2014 were born outside the United States. It is an international sport.
Why do so many people love baseball? Perhaps they connect with the rich history, the traditions, "their" player, or the "home team." Or perhaps it's the simplicity of the concepts of pitching, hitting, and fielding combined with the complexity of multiple confrontations as written about by Tim Wendel.
Baseball is Ingrained in Our Culture
In America, we have traditions with baseball. We sing our national anthem before the start of each game and we almost always sing Take Me Out to the Ballgame, a song written in 1908 by Jack Norworth and Albert Von Tilzer, in the middle of the seventh inning.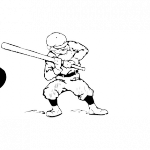 Poetry and movies help immortalize the game. Almost everyone has heard the story of Casey at the Bat, written by Ernest Thayer back in 1888.
And most of us have seen at least one movie among the many filmed over time, movies such as The Natural (1984), Field of Dreams (1989), A League of their Own (1992), Angels in the Outfield (1994), For Love of the Game (1999), The Rookie (2002), or Moneyball (2011).
Collectibles and Memorabilia
This site is focused on baseball collectibles and memorabilia. What's the difference? According to SportsMemorabilia.com, "The distinguishing characteristic between sports memorabilia and sports collectibles is an authenticated athlete's signature."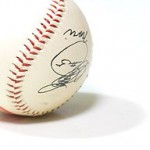 In other words, if an item has an authentic signature and it has been verified to be the real thing, the item should be termed as memorabilia. Without such a verified signature, an item is a collectible.
Site Organization
Check out the latest information by selecting from the list of Recent Posts on the right side of the page.
The following topics are introduced on pages accessible through the links on the top menu. Related information and product reviews are available through the drop-down categories under the main menu or the categories menu on the left.
Awesome Games – Ok, so games aren't really a collectible, or are they? Some board games use statistics of past players and even images of past heroes. This area is included because games are a way of pretending to be the hitter, the pitcher, or the manager – and they are fun!
Cool Collectibles – There are different types of collectibles, many of which are well within a normal household budget. While this site will focus primarily on only a few types, it may deviate to others once in a while.
Historical Memorabilia – This is where baseball history touches our personal lives. Recent and past come to life through items that have been signed by our favorite players. It's like our own field of dreams!
Unique Gifts – Almost any collectible item or piece of memorabilia (or a game) can be given as a gift. This topic area will highlight items that might be something special, either for kids or for another adult.
I would love to hear from you. If you love baseball or have a thought related to the content of this site, please submit a comment. Most of all, enjoy!