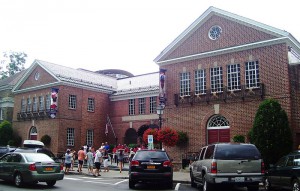 I have visited the National Baseball Hall of Fame in Cooperstown, New York two times. The museum, which is filled with MLB baseball memorabilia, was the highlight of my visits.
There are three sections making up this baseball shrine: the actual Hall of Fame, which honors elected members, the museum and a research library. This is the hall's 75th year, so it has been a year of special celebrations and events.
In this review, I will share our impressions of the hall, highlight a few special areas of the museum, and note some of the changes that have taken place since I was there.
There is a Lot to See
A total of 306 elected members are currently honored in the Hall of Fame. Of these, 211 are former major league players, only 66 of whom are living today. The other 95 members are players from the Negro leagues, baseball executives, managers, and umpires.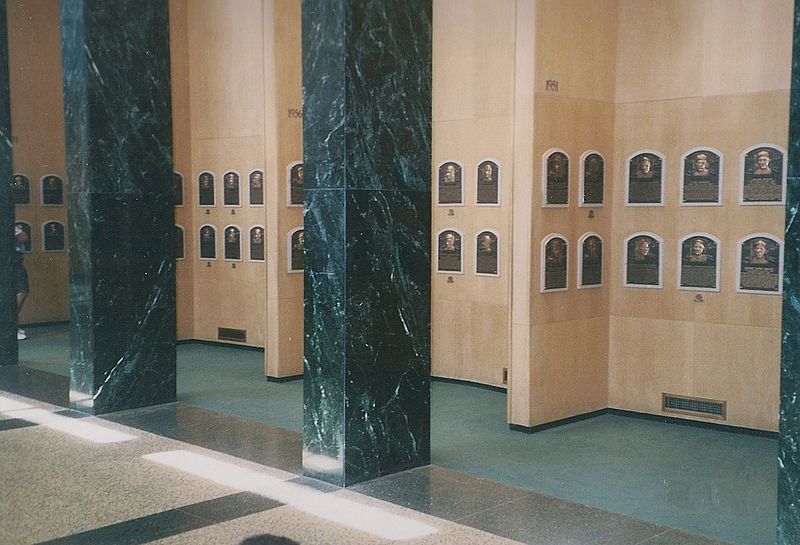 The museum is home to a huge collection of impressive memorabilia, including 38,000 balls, bats, gloves, uniforms, and other equipment pieces. At any point in time, a large number of the 130,000 baseball cards and 500,000 photographs owned by the museum are also on display.
There are also more than two million files held in the research library, a section of the hall that I have not visited.
What I remember
My first visit to Cooperstown took place shortly after high school and the second came about when my son was eight years old. Both times it was an incredible experience, one I wish every baseball fan could experience.
Honestly, the main thing I remember was that I felt rushed at times. There was so much to see and do and we were limited on time both trips.
I am one who likes to actually read the information and think about what that might have meant to the baseball player involved. It was an overwhelming experience to try to take in even a major portion of what the hall had to offer.
I do remember the section featuring Babe Ruth. Beyond that, I know I looked for anything that had to do with "my team".
My son's experience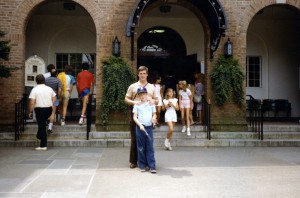 So, what does my son remember about his experience? He can still picture, in his mind, the hall full of plaques representing the Hall of Fame members. The museum portion was overwhelming to him but it was what he expected.
He noted that, "The most American I ever feel is watching baseball." Baseball is very historical and filled with statistics. The museum features a lot of the historical and statistical side of baseball.
My son's final comment about visiting the Baseball Hall of Fame was one that made me proud. "It was like a pilgrimage to go with my dad," he said.
Tributes at the HOF
Have you seen the movie, A League of Their Own, starring Gina Davis and Tom Hanks? It was inspired by the women who played in the AAGPBL (All-American Girls Professional Baseball League) from 1943-1954. It's an excellent movie, in my opinion.
Once I saw that film I started reading about the AAGPBL and realized that one of the teams, the Lassies, played in my hometown of Muskegon, Michigan from 1946 to 1949. I also realized that, as a teenager, I had played pick-up baseball on the same field that the Lassies had used as their home field!
Why do I mention this? One of the special exhibits, added in 2006, is called Diamond Dreams. It was initially dedicated as a tribute to the women of the AAGPBL, those who pursued a dream of professional baseball when many of America's MLB players had gone off to fight during World War 2 or to support the military effort here in the United States.
Today this exhibit also celebrates the achievements of other women who have been significantly important in the development of major league baseball.
The museum also features tribute areas dedicated to the feats of Babe Ruth and Hank Aaron, two players who had a profound impact on the game of baseball.
After all, how can one not take a look at the Sultan of Swat's memorabilia and revel in his

accomplishments?
Hammerin' Hank established his own incredible mark on baseball and on America. You can't miss these exhibits.
In addition, there are sections of the museum that focus on the contributions of African-American players, Latino players, as well as baseball announcers and writers.
I hope you can get there
The National Baseball Hall of Fame has changed quite a bit since I last visited. There are several new tribute areas that I mentioned previously.
There is a Sandlot Kids' Clubhouse exclusively for 4-10 year old kids, which sounds great, though I'm not sure you'll see much of the museum if you get them in the clubhouse.
Plus, the digital media and updated memorabilia will certainly have changed the look and feel of the museum experience.
If you go, be sure to plan multiple days. The price of admission is relatively inexpensive for such a vast and special collection. It is worth the time and cost to visit if you are ever close to that part of the country.
By the way, I encourage you to browse their website. You can download a museum guide from the main museum page, find out what is happening at Doubleday Field, which is only a block or two from the hall complex, and discover everything you need to know to plan your day(s) in Cooperstown.

But be careful! Seeing all that incredible memorabilia may inspire you to start your own collection of baseball memorabilia. If that's the case, move over to the Hall of Fame Online Store and get started.
Have you been to the Baseball Hall of Fame? If so, please share your thoughts and experience by posting a comment.
Select an icon to share with others