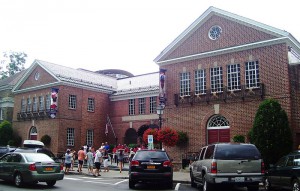 I have visited the National Baseball Hall of Fame in Cooperstown, New York two times. The museum, which is filled with MLB baseball memorabilia, was the highlight of my visits.
There are three sections making up this baseball shrine: the actual Hall of Fame, which honors elected members, the museum and a research library. This is the hall's 75th year, so it has been a year of special celebrations and events.
In this review, I will share our impressions of the hall, highlight a few special areas of the museum, and note some of the changes that have taken place since I was there.
Continue reading The Best Collection of MLB Baseball Memorabilia →