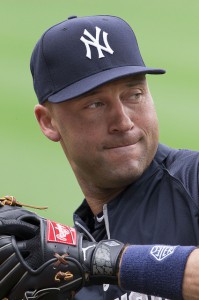 Derek Jeter played 20 seasons for the New York Yankees. To honor his retirement, Steiner Sports is having a Derek Jeter memorabilia sale.
Anyone who knows anything about baseball recognizes the name Derek Jeter. He helped lead the Yankees to five World Series championships during his career.
Whether you love or hate the Yankees, you have to admit that Jeter has been one of the best these past 20 years. Not only was he a great ballplayer, Derek has also proven to be a consummate professional, avoiding major controversy while playing his entire career in media-frenzied New York.
Continue reading Derek Jeter Memorabilia Sale →